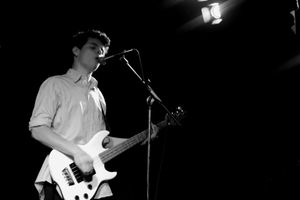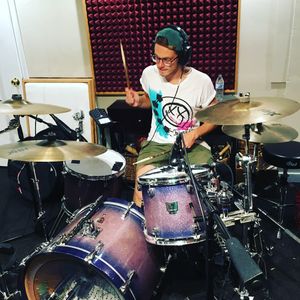 SHOWS
Previous events
Fenn's Fest is the accumulation of many people's hard work and a celebration of the great Lucas Naylor! Come party with us at West Chester's best coffee spot. Tickets are $10 at the door.
Join us for an epic evening filled with amazing music! We are headlining this event and are set to go on at 10:00 PM. Tickets are $10 at the door.
Joined by Post Office, Hallow Hearts, and VGM Voyagers. Tickets are $6 at the door
The Fainz return to the Flash for the first show of the Fall! Joined by the transcendent Riko and Whaler and hard rocking Here Again, this will be a night to remember of great music. Tickets are $10 in advance and $14 at the door so buy them right here!
End of the Summer Bash! Come catch our live set along with some other amazing bands, at a really cool place we are playing for the first time. Tickets are $10 in advance. Don't miss this show!
Community Day 2019! Come see us play along with some other really awesome acts and support West Chester's community at one of the best places. No tickets needed
The Fainz and The Riko and Whaler Collective are back in the Fenn's Coffee upstairs come rock out with us!
Tickets are $6
Come see us play a free show with a bunch of our friends and some other amazing bands including - Mesen Around, Brand New Crescent Moon, Rico and Whaler Collective, and Elastic Blur!
Our set is at 3:50 pm! Don't miss partying with us on Cinco de Mayo - tickets are $10
Witness The Fainz at the Trocadero on 4/20 in action
The Fainz are joined by Rico and Whaler and Empty Bottles. Tickets are $6 at the door.
DON"T MISS THIS SHOW
THE FAINZ ARE JOINED BY MILLENNIALS, BIG HANDSOME, THE 1940s, AND OTHERS FOR THE BEST WAY TO END SUMMER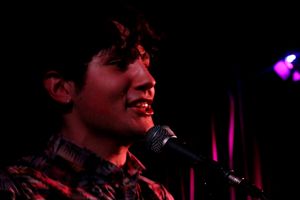 ABOUT
The Fainz is a band of 3 brothers - Alex and Leo Fain, along with drummer Thomas McClure (the adopted one) from West Chester PA. Rising in the alternative rock scene of Philadelphia, their unique original music and explosive energy makes for an experience that is unlike anything else. Their lyrics go into themes of dealing with the confusion of the universe, but also the amazing love we can experience every day with the people around us.